Brisbane is Australia's new world city with a thriving $146 billion economy, further projected to climb to $217 billion by 2031.

Billions of dollars' worth of major infrastructure projects, either under construction or in the planning stage, are rapidly changing the face of Brisbane, helping to transform the city and attract many more businesses and people to move and call Brisbane home.
6 of Brisbane's Best Kept Property Investment Secrets
Enter your details below to receive your free copy.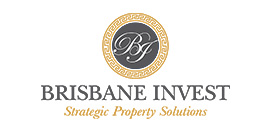 Brisbane property is currently enjoying the benefits of a perfect storm. Strong projections for capital growth and historically low interest rates combined with affordability and strong yields. In short, there has never been a better time to invest. We welcome the opportunity for potential investors to leverage off our knowledge and expertise.
Get In Touch